August 07, 2022, 21:38:19
Welcome, Guest
News:
Please note: Your main modarchive.org account will not work here, you must create a forum account to post on the forums.
Show Posts
This section allows you to view all posts made by this member. Note that you can only see posts made in areas you currently have access to.
Messages - Deadheat
Pages: [1]
1
« on: May 20, 2008, 08:13:28 »
Thanks

3
« on: May 05, 2008, 09:02:35 »
Hey guys.
I'm working on a retro / exploration game, you can check some more info out here.
http://deadheat.2hell.com
.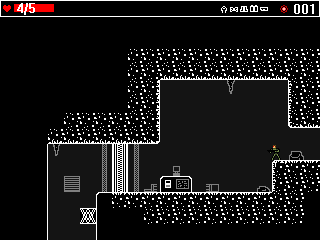 It's much like an old NES game, so the music would be retro and somewhat atmospheric. It's going to be a freeware game, and credit will be given ofcourse. More so to have a chance of getting your music heard by a load of people. I'm not entirely sure the amount of music required at the moment, there would be no more then 10-15 mods. The wouldn't have to be large either, just to add to the game and make the boss battles more intense

Thanks for considering. Contact me on dead_heat [ at ] hotmail.com if you're interested or on msn preferably.
Keep up the good work everyone!
Pages: [1]