1
« on: June 22, 2017, 15:00:41 »
Ok, I think we're about ready for a first release:
Bassoon Tracker - a browser based tracker in plain old javascript.
Open, play, edit and save 4 channel mod files in your browser.
http://www.stef.be/bassoontracker/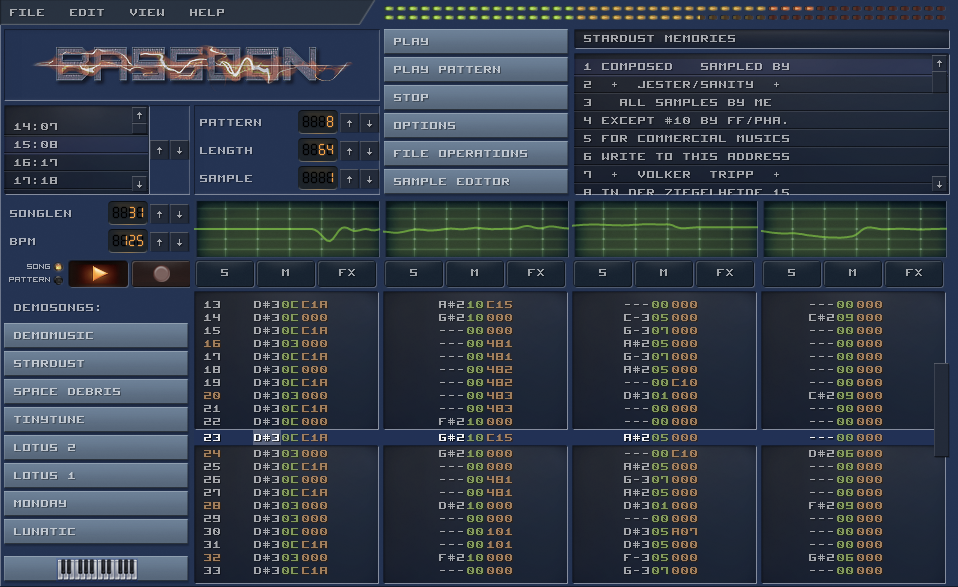 It supports all Protracker effects.
Not all Protracker 1 and 2 weird playback quirks are implemented but most of them are.
It also performs well on mobile devices, but without a keyboard it's a bit hard to enter any notes ...
Of course the wonderful ModArchive API is implemented so you can access the archive directly from the tracker.
Source code is on Github:
https://github.com/steffest/bassoontracker
If you finds any bugs or have any feature requests: let me know!
Steffest